Emily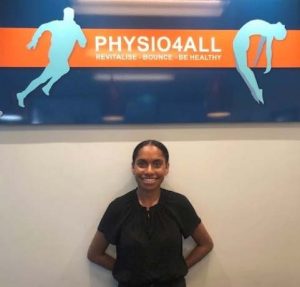 Practice Manager
Emily is the full-time practice manager at Physio4All, with over a decade of successful experience in client service. Her positive and caring attitude helps add to the community atmosphere we have here at Physio4ALL. Outside of work, she continues to complete her Bachelor's Degree in Social Science (Counter Terrorism) through Swinburne University.
In her spare time, Emily enjoys a good Netflix binge but can also be found searching for Sydney's new foodie hotspot.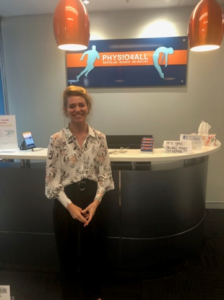 Angie
Receptionist
Angie is a university student – who, like many others at her age, is going through an existential crisis and doesn't know what she wants to do with her life. She is however, working at Physio4All as a receptionist part time, which provides some consistency to her rapidly changing life plans. Angie works hard to create a welcoming and community environment within our physio studio.
In her spare time Angie likes reading, learning how not to burn all the food she makes and exploring new places.