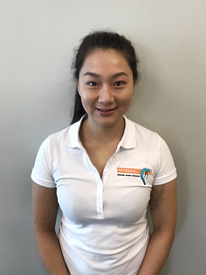 B.ASc(Ex&SpS). Master of Physiotherapy (M.Phty)
Physiotherapist and Clinical Pilates Instructor
Stella is a graduate of The University of Sydney with a Bachelor of Applied Science (Exercise and Sport Science) and Master of Physiotherapy. Stella has a passion working in sport and is currently a physiotherapist at both Sydney Uni AFL and Manly United FC. Her greatest interest is not only helping athletes and patients overcome their injuries, but to return them to their sport or activities at a high performance level and capacity. A large focus area for Stella is injury prevention and movement dysfunction whether it is for the weekend warrior or professional athletes. Stella has a special interest in the biomechanics and pathology of lower limb injuries, particularly the hip and knee.