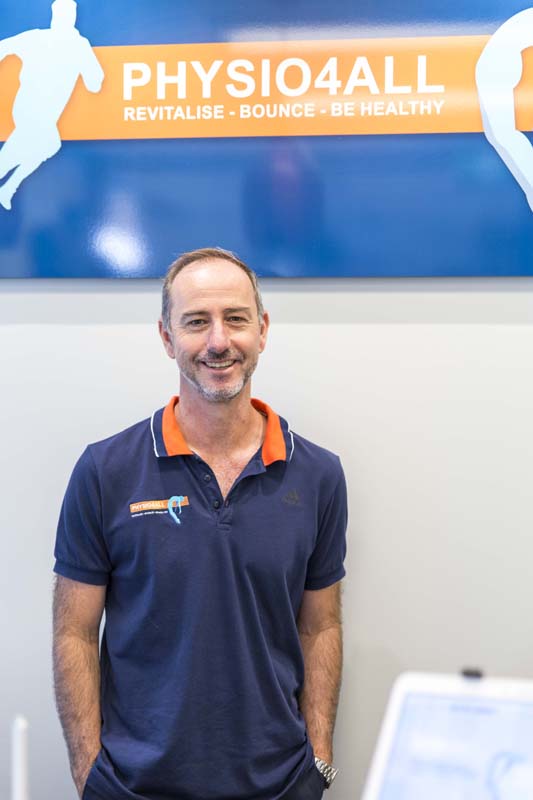 Principal & Director
B.Sc.Physiotherapy (Hons)
Master of Sports Science (Football Performance)
Member of APA.OHPA.PBA
Cert IV Assessment and workplace training

Steve is our principal physiotherapist, whose impeccable physiotherapy results have earned him the right to work at the Sydney 2000 Olympic Games, the South African Olympic Soccer team and the Natal Sharks Super 14 Rugby team. Steve is known by his clients as a "stand out" for getting positive results, quickly.
Steve has years of experience consulting to the corporate sector in injury management and prevention. Due to spinal dysfunction and injury at the work place, Steve has designed a number of prevention programs that provide a safe, productive, healthy and enjoyable work environment that delivers a measurable return on investment. Steve is passionate about Player Welfare and is currently Head Physiotherapist at the Manly United Football Club and has a Masters in Sports Science (Football Performance) from Victoria University.