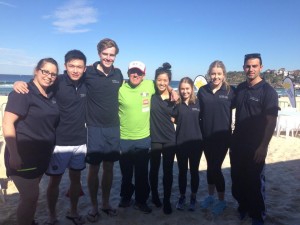 In 2010, our Student Internship program at PHYSIO4ALL commenced and since then it has continued to grow. Over the past five years, PHYSIO4ALL has been providing physiotherapy students with a fantastic learning experience on-site in our clinic. Our internship program is an opportunity for the students who are involved to start interacting with "real" clients at a much earlier stage of their learning and career.
Feedback from the students has been that the internship program has dramatically improved their practical exam results due to a much higher level of confidence.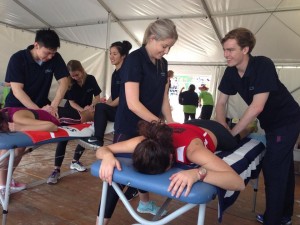 All of our students undergo a period of intense massage training with our student clinical supervisor. Once the students have achieved a high level of competence and passed a clinical exam with the Practice Principal, they then provide massage to our valued Pilates clients. For these massages, the Pilates clients are asked to give a gold coin donation, the total of which is given to a charity organization that the practice is currently aligned with.
Once the students have been massaging in the practice massage program for a few months, they are then given opportunities to be involved in many other exciting practices in the clinic and community. These include:
Corporate Massage Program
Sports coverage at Manly United FC, Newtown Breakaways FC and AFL 9's
Musculoskeletal Screening Programs
Charity massage with both MS Research and Cancer Council NSW
Participating at events such as City to Surf completing massage for the runners
Front Office work to see how a physiotherapy clinic is run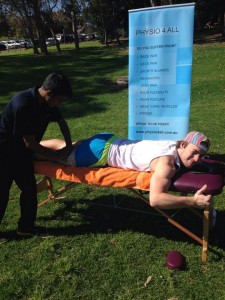 In 2015 we are growing our internship program so that the students get continuing education that will provide them with essential clinical skills and keep them ahead of the pack. Interesting topics such as on-field sports coverage, adolescent sport injuries, ergonomics and general stretching incorporating dynamic and static stretching will be covered.
Our internship program commences annually at the beginning of the first university semester and places are limited to first and second year physiotherapy students. If you are interested in our internship program please email your resume to our Student Clinical Supervisor, Raymond Chen at [email protected].
Places are limited and all candidates will be subject to a thorough review of their resume and then may be called for an interview before acceptance into our program.