REVITALISE – BOUNCE – BE HEALTHY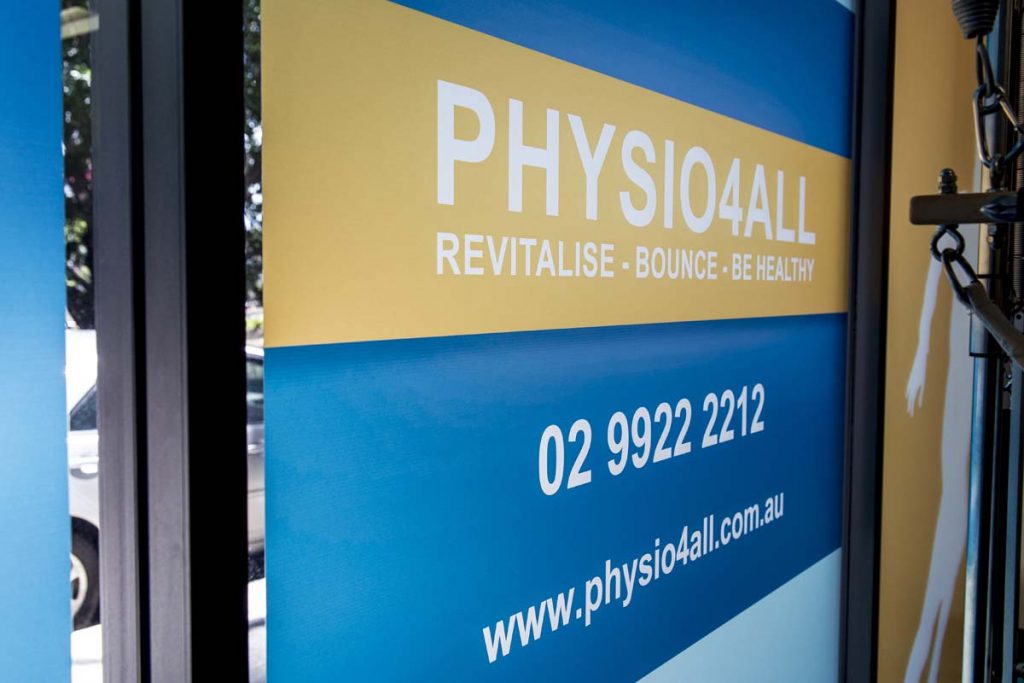 Have you got a shoulder or back injury? Maybe your ankle or wrist is feeling sore, or perhaps you just want to get fit. PHYSIO4ALL North Sydney can help you. Our team of Physiotherapists offer a wide range of services including Sports Physiotherapy, Spinal Physiotherapy, Clinical Pilates, Corporate Ergonomics and a wide variety of other therapies. You are in great hands with our highly qualified and skilled physiotherapy staff. Our practice is Evidence based and we offer you specific, personalised help in managing and diagnosing your injury or pain. You will be given a workable physiotherapy action plan – all aimed at getting you back on track or back playing sports in no time. Give us a call now on 02 9922 2212 or contact us here to make an appointment.
PHYSIO4ALL, a boutique North Sydney physiotherapy practice, is dedicated to offering personalised evidence based physiotherapy treatment and services. Most importantly, our staff is committed to provide a holistic approach in managing musculoskeletal conditions and to help you alleviate your pain and enhance your health through movement and exercise.
We go the extra mile to ensure that your needs are taken care of, and that your experience at our North Sydney physiotherapy practice is an exceptional one. Steve Felsher and his associates believe in ongoing education and professional development which ensures the best possible treatment and health outcomes for you.
Great Benefits
Easy to follow take home exercises
Accurate diagnosis
Thorough Musculoskeletal Assessment
Corporate and flexible hours
Improve overall body function and wellbeing
Dynamic and results driven team
Friendly and helpful staff
Patient friendly educational handouts