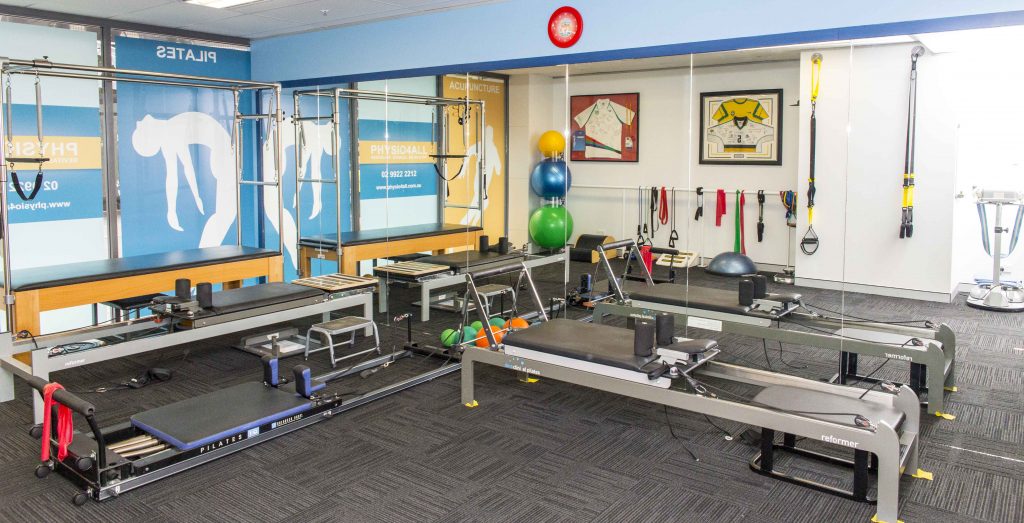 Our pilates programme in North Sydney is one of our most successful programs on offer. Our physiotherapists are all trained pilates instructors and our classes are aimed at your specific strengths and weaknesses. Our pilates program is designed to accommodate people of all ages, with back pain, chronic conditions like arthritis, sports injuries as well as for general overall conditioning. Our pilates studio has all the latest pilates equipment including the reformer, trapeze, wunda chair and free motion pulley system. Give us a call now on 99222212 to join our North Sydney pilates program.
Why choose PHYSIO4ALL's Pilates Program?
Personalised programs specifically tailored to each client
All exercises are research-based
Safe and easy to follow exercises
Sessions run by Pilates Trained Physiotherapists
Extensive use of Pilates Machines in all sessions*
Session times to suit your schedule
Small groups and individual attention
Pilates Rewards Program©**
Affordable and easy payment options
On-the-spot Health Fund Rebates available****
HICAPS on site 
Pilates is great fun too, so grab a friend and enjoy
greater "core" stability
improved muscle strength
better posture and postural awareness with Pilates
improved flexibility
relief from neck, back and joint pain with Pilates
increased joint mobility
lower stress levels
a flatter stomach and trimmer waist with Pilates
more efficient respiratory, lymphatic and circulatory systems
For further information about Pilates and our Functional Conditioning Program©, click here.
For our Physiotherapy and Pilates Brochure, click here.
To look at our different Pilates machines, click on the following options: 
To make an appointment for your initial consultation, click here or call us NOW on  02 9922 2212.
*Pilates Machines include 2 Reformers, Trapezius/Cadillac, Wundachair, Barrel and a Free-Motion Pulley System
**Join our Pilates Rewards Program© and receive every tenth Pilates Class FREE!
***Rebate amount and final cost of each class depends on the level of your health fund cover.