Professional Bike Fit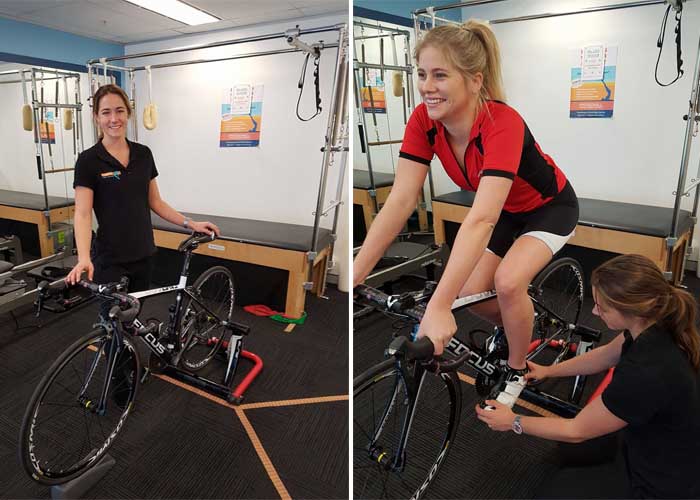 Improve your:
Isabella Kristensen fits the bike to YOU!
As a physiotherapist and competitive cyclist, Isabella enjoys addressing injuries and musculoskeletal dysfunctions to optimize performance.
Isabella's fits are comprehensive, holistic and individualized to improve your comfort and efficiency on the bike.
Who should get a bike fit?
Anyone wishing to prevent injury
Anyone wanting to improve performance
Anyone experiencing pain or discomfort while riding.
What's involved?
Comprehensive musculoskeletal assessment
Treatment of injury or dysfunction
Assessment of current bike set up
Adjustments to current bike set up & re-assessment
What to bring?
Your bike
Your gear: shoes, bibs/shorts, tight fitting top/jersey
What you get:
A more comfortable and efficient bike set up
Report of bike adjustments &prescribed exercises
Please note we may make suggestions for upgrading saddles, pedals etc. but we do not sell these items.
Call us now to book your bike fit with Izzy!
PRACTICE HOURS:
Mon – Fri 7.30am – 6.00pm  |  Saturday 8.30am – 1.00pm