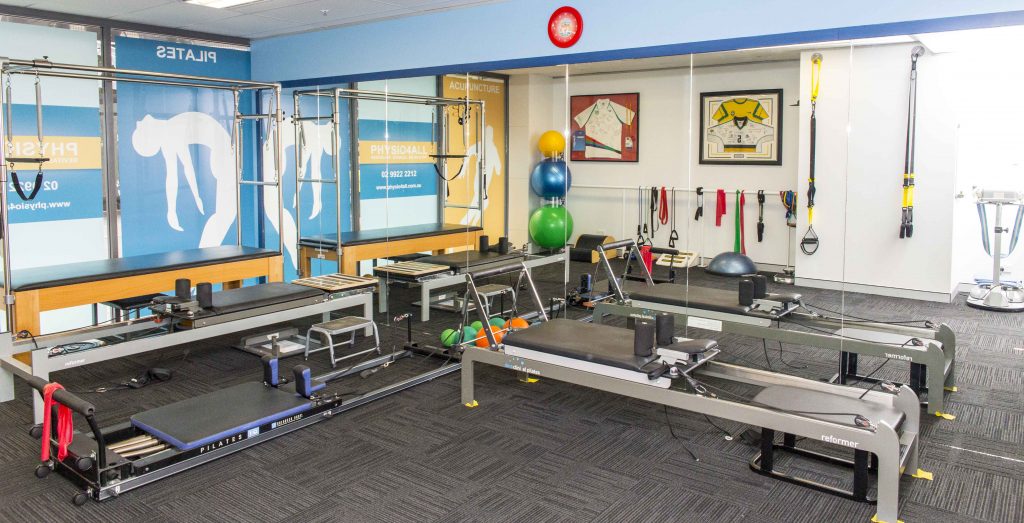 DOWNLOAD PRICES & GROUP PHYSIO CLASSES INFO HERE
DOWNLOAD OUR GROUP PHYSIO CLASSES TIMETABLE HERE
At PHYSIO4ALL, our Group Physiotherapy Classes are run by our Qualified Physiotherapists. They have a thorough clinical understanding of how Group Physio Classes can be used to support recovery from a range of different injuries and help patients and clients function normally and without pain.
We use state of the art rehab and strength & conditioning equipment such as the reformer, trapeze, wunda chair, TRX, TheraBand's, bosu balls, vibration plates, sliders, freeform motion devices and more to deliver a series of targeted exercises in convenient 30-minute sessions.
Each participant is treated as an individual – personalised and specific programs are tailored to your injury or personal needs and small class sizes means you will not get "lost in the crowd". The focussed attention you receive from our Physiotherapists will enable a dynamic and customised workout.
How to get into classes:
Book a 1-1 Assessment with any of our physiotherapists. They will perform a full musculoskeletal assessment and design your program
Book into any of our classes – we run more than 45 classes a week structured around the work day (before work, lunch time, after work).
Note that classes have a max of 6 participants, so it is important to book your spot!
Come to classes, enjoy the feeling of getting stronger and being able to take ownership of your injury and do more with your body!
What sets PHYSIO4ALL's Group Physio Classes apart?
A thorough initial musculoskeletal assessment
A focused, specific and individualized program
Non-generic sessions
A great choice of class times
Our state-of-the-art Studio
Latest Research
The latest research points to exercise-based therapy as the leading treatment for an array of health concerns included but not limited to conditions of the spine, orthopaedic rehabilitation, foot and ankle rehabilitation, lumbopelvic pain, neck pain, shoulder pain, neuromuscular re-education, chronic pain, post knee reconstruction  and more. Our Group Physio Classes are effective as a form of rehab, injury prevention, safe exercise and give a fantastic all-over strengthening workout.
Call us now to find out more, 9922 2212.
PHYSIO4ALL Group Physiotherapy Classes promote:
greater trunk stabilization
improved muscle strength and control
improved functional strength and stability
improved posture and overall body awareness
improved flexibility and mobility
improved balance
improved muscle endurance and performance
injury prevention
overall pain reduction
active based therapy
safe injury management
evidence based approach
lower stress levels
TERMS & CONDITIONS
Health Fund Rebates may apply for classes under the Group Physiotherapy Code 560.
All prepaid classes are non-refundable and non-exchangeable.
All Group Physiotherapy Packages are valid for 4 months from date of purchase.
Fees : Pay as you go $25 per class and class packs $20 per pack of 10 or 20 classes.
If classes are not cancelled within 8 hours you will incur a standard class fee
Invoicing for health fund claims are to be processed after the completion of the prepaid pack.
Name: ____________________________________
Signature: __________________________________