PHYSIO4ALL provides an integrated suite of services, so that you can regain and maintain your overall health and fitness whatever your needs.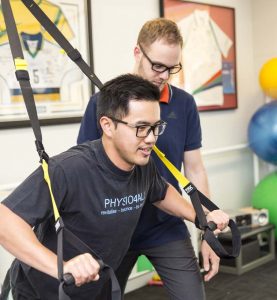 Common Injuries
Back Pain
Sports Injury
Group Physio Classes
Exercise Classes
Whole Body Vibration
Acupuncture
Corporate Services
Women's Health
We go the extra mile to ensure that your needs are taken care of, and that your experience at PHYSIO4ALL is an exceptional one. Steve Felsher and his associates believe in ongoing education and professional development which ensures the best possible treatment and health outcomes for you.