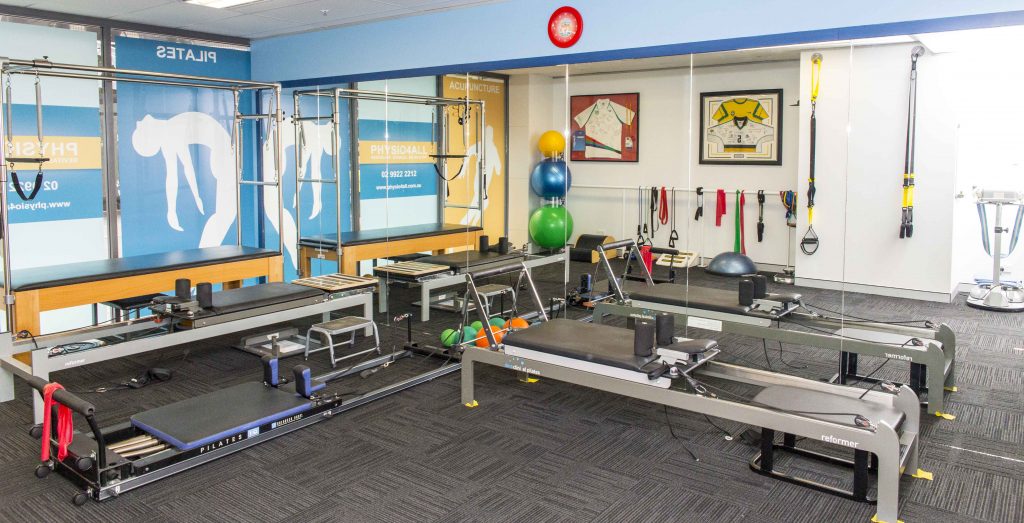 DOWNLOAD PRICES & PILATES INFO HERE
DOWNLOAD OUR PILATES CLASSES TIMETABLE HERE
At Physio4All, Clinical Pilates sessions are run by our Physiotherapists, who are also trained Pilates instructors.
They have a thorough clinical understanding of how pilates can be used to support recovery from a range of injuries and build on weaknesses and improve flexibility to avoid injury.
Our programs are highly customized and dynamic. Small class sizes mean you get our Physiotherapist's focused attention. This allows us to adjust what you do throughout each class so you get the best results.
What sets Physio4All's Clinical Pilates apart?
A thorough initial assessment

A focused and individualized program

Non-generic sessions

A great choice of class times

Our state of the art Pilates Studio
At Physio4All we offer individual Clinical Pilates sessions as well as small group sessions of up to 6 people.
Physio4All's Pilates Studio includes a range of equipment including reformers, trapeze tables, wunda chair, barrel and the TRX strength training system.
We run 38 half-hour sessions each week, Monday to Saturday, at our North Sydney practice. See our timetable here.
Click here to see our Pilates pricing options.
Call us now to find out more, 9922 2212. 
What is Clinical Pilates?
Clinical Pilates involves controlled exercises that strengthen the 'core' or stabilizing muscles. It is used to help treat, as well as prevent, a range of injuries. Pilates builds strong posture, flexibility and strength.
Clinical Pilates is for everyone
You don't have to have an injury to benefit from Clinical Pilates.
However, all participants must have an initial assessment. This allows us to tailor a program to your needs and make sure you get the best value and outcomes from your sessions.
Physio4All Clinical Pilates promote:
greater trunk stabilization

improved muscle strength and control

improved functional strength and stability

better posture and overall body awareness

improved flexibility and mobility

increased balance

improve muscle endurance and performance

injury prevention

active based therapy

safe injury management

evidence based approach

relief from neck, back and joint pain

lower stress levels
For further information about Pilates and our Functional Conditioning Program©, click here.
For our Physiotherapy and Pilates Brochure, click here.
To look at our different Pilates machines, click on the following options: 
To make an appointment for your initial consultation, click here or call us NOW on 02 9922 2212.
*Pilates Machines include 2 Reformers, Trapezius/Cadillac, Wundachair, Barrel and a Free-Motion Pulley System
**Join our Pilates Rewards Program© and receive every tenth Pilates Class FREE!
***Rebate amount and final cost of each class depends on the level of your health fund cover.